Home Inspections and Realtors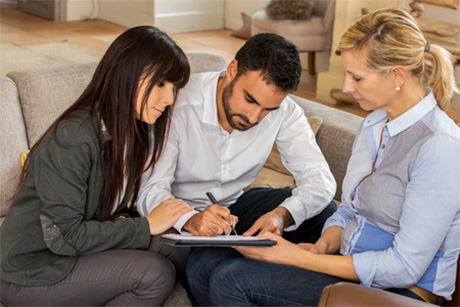 Experienced Real Estate Professionals know a professional home inspection is key to completing the sale. Whether you are representing the buyer or seller you will have the peace of mind knowing that the property has been inspected by a highly qualified home inspector with decades of experience.
Accurate House Inspections will provide a detailed and
thorough written report usually within 24 hrs.
Selling a Home:
When preparing to List a Home for sale, it is highly beneficial to have the property inspected by Accurate House Inspections early in the process.
The Home Buyer may have their own Pre-Purchase Home Inspection and any issues found may be used to renegotiate the purchase price or may have the potential buyer look elsewhere. Being informed and prepared ahead of time is always a good idea.
Buying a Home:
It is standard procedure for a Buyer to get a House Inspection. It is a critical step in the buying process to understand the quality of the structures being considered and any work that may be needed in the foreseeable future.
It is always a smart buying decision to have an
Inspection as soon as the agreement has been signed.
Laurie Lacovetsky of Accurate House Inspections is a Licensed and Certified Residential Real Estate Inspector. He has been performing House Inspections on the Sunshine Coast and surrounding islands since 1990.
Laurie is also the principle Owner and Licensed Contractor of Sound Construction Ltd., which has been building and renovating houses on the Sunshine Coast since 1988.
CHI – Certified Home Inspector since 1990
CTech – Certified Technician with the ASTTBC, Applied Science Technologists and Technicians of British Columbia.
Licensed by Consumer Protection BC #47695
Accurate House Inspections specializes in Real Estate Inspections for all types of properties.
Please check out the many benefits of having your House or Rental Property Inspected.
House Inspections – Inspection Services – FAQ's
If you have any questions please give us a call.
We look forward to hearing from you!
Laurie Lacovetsky
Accurate House Inspections (604) 741-7766
Serving the Sunshine Coast and surrounding islands.